Overtime Violations and Unpaid Wages
Is there anything worse than working and not getting paid for it? Our attorneys have represented employees for over 20 years in recovering for unpaid wages, minimum wage violations and overtime violations.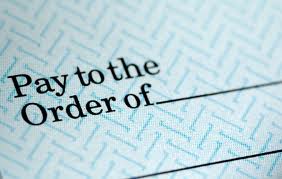 When an employer fails to pay you for work performed, the employer may be violating both federal and state laws. Did you know that the Florida Constitution specifically prohibits an employer from failing to pay a minimum wage, a violation which usually occurs when an employer fails to give you that last check or requires you to work off the clock? Did you know that both the Florida Constitution and Florida Statutes allows for the recovery of attorneys' fees for failing to pay wages or minimum wage violations? Did you know that the federal law specifically protects your entitlement to overtime, and prohibits your employer from retaliating against you for asserting your rights?
Employees are entitled to full and fair compensation for all of their work, and if you have been mistreated by an employer or you have any questions regarding your rights, you will need an experienced lawyer by your side. At Botsford Legal, our legal team is familiar with all of the details of Florida and federal employment law and will fight to defend your rights as an employee.
Are you owed unpaid wages and commissions from a Florida employer? If so, you may be entitled to recover all of your unpaid wages, liquidated damages, attorney's fees, costs, and interest.
Contact Botsford Legal, for your free consultation by phone or send us an email online. An experienced lawyer will discuss your situation at no obligation to you and help you to understand your rights. In addition, if we decide to take your case, you are not responsible to pay any fees up front. You only pay your attorney a percentage of the settlement amount of yourwage & hour case if we are successful. If there is no recovery, there is no attorney's fee.